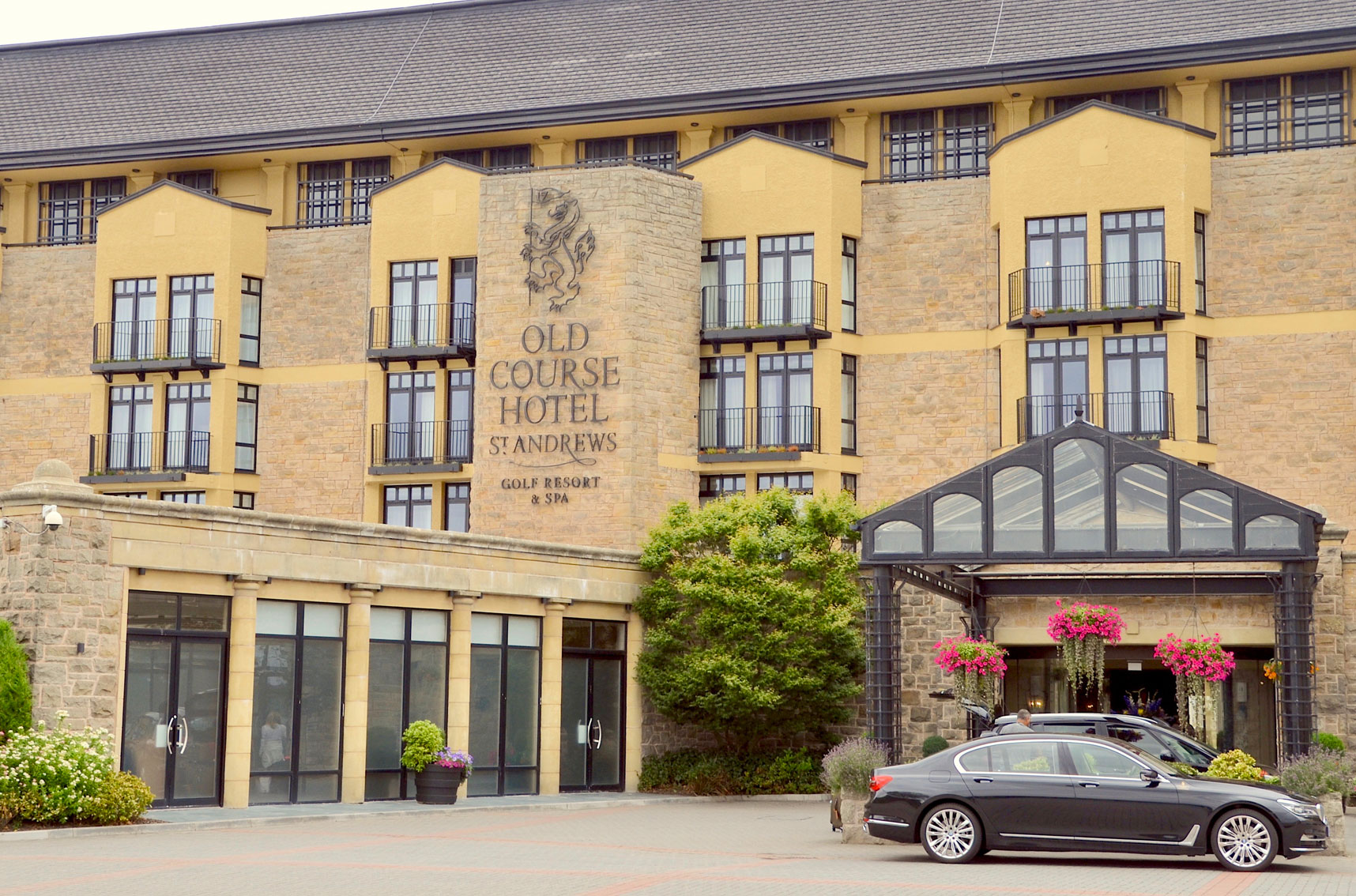 Final day installing some 320 framed prints for the bedrooms and corridors.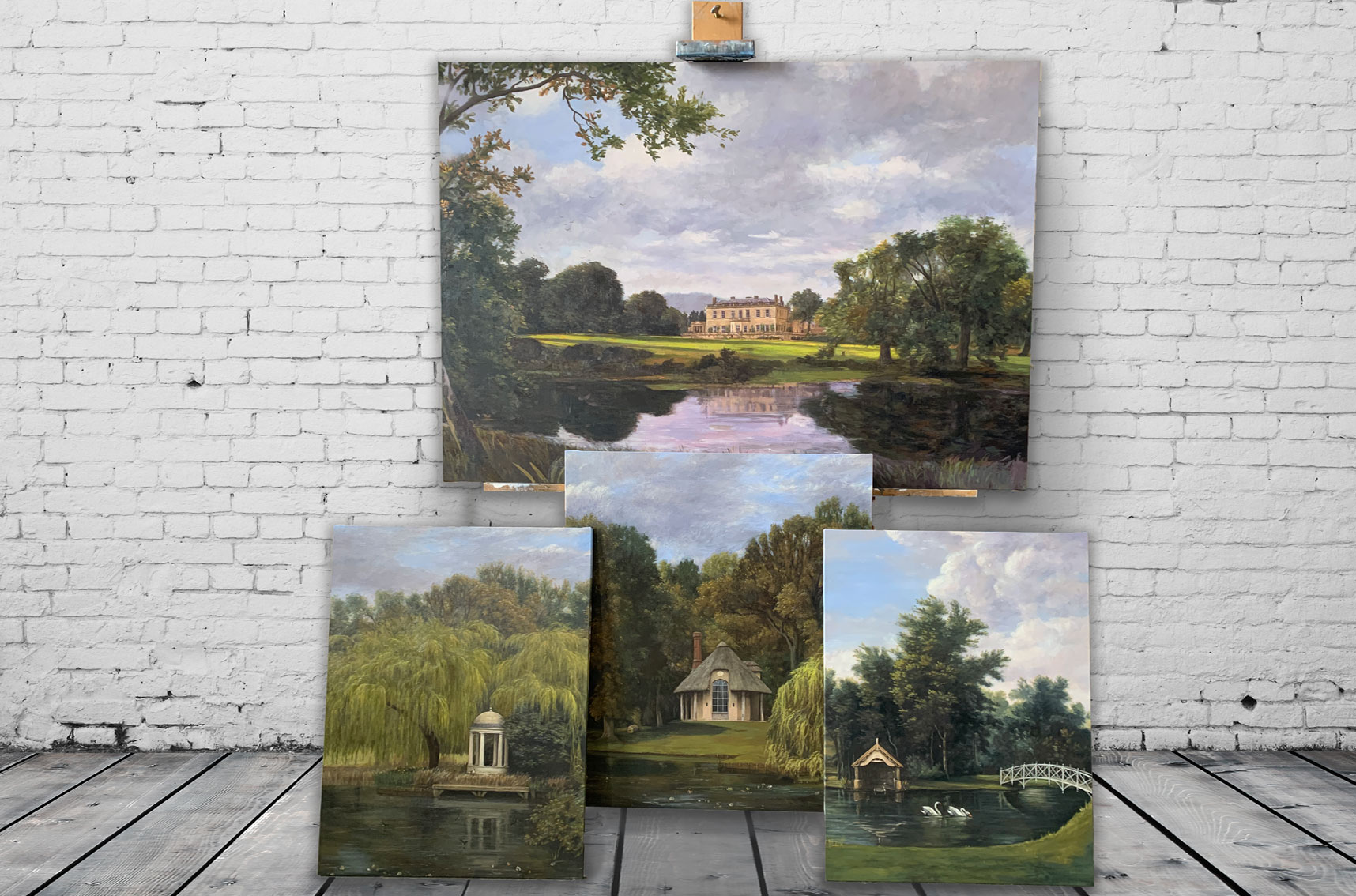 We designed and painted a collection of period style paintings, depicting the house and grounds of a private estate in Oxfordshire.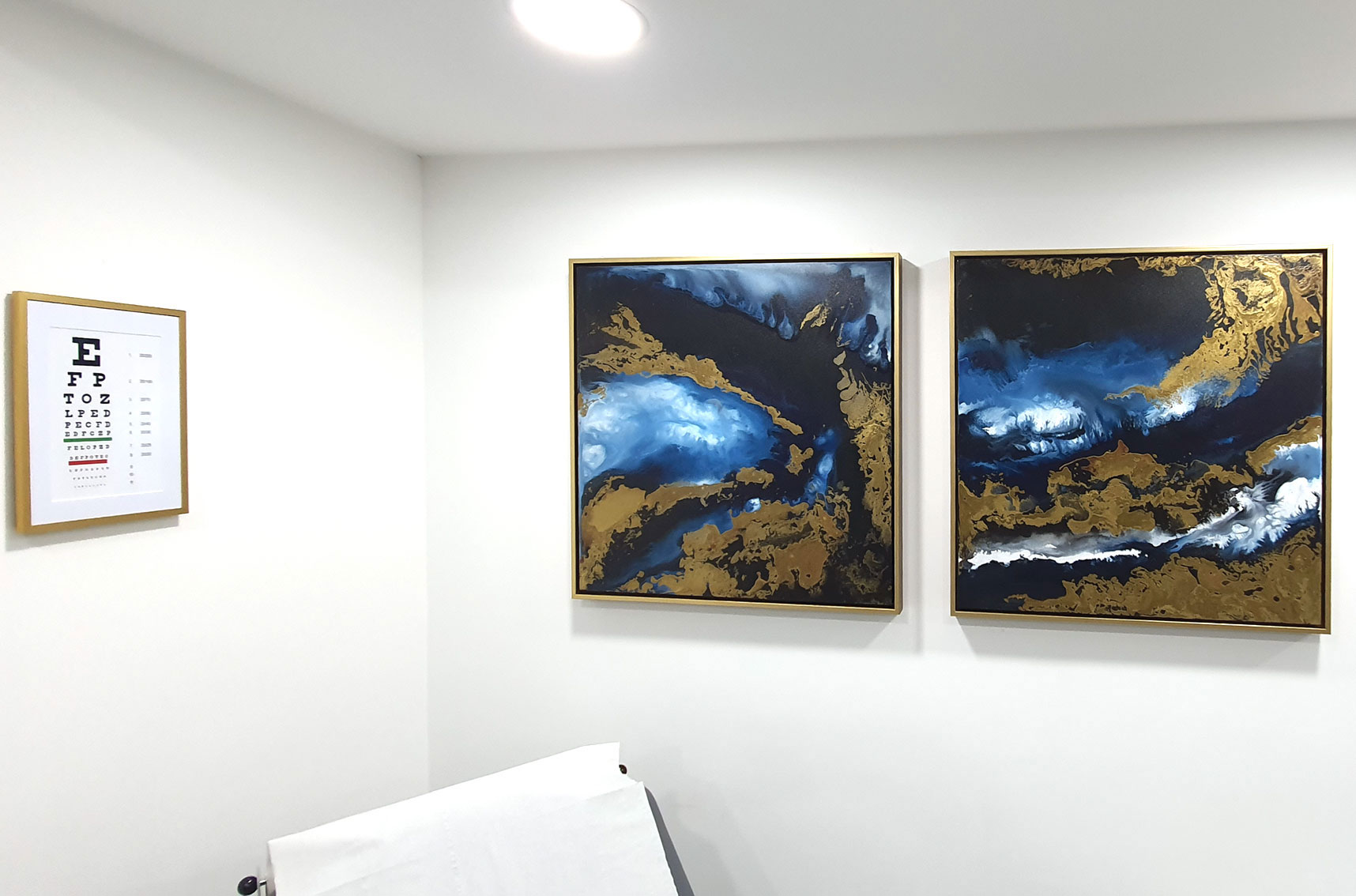 A diptych for a treatment room in a private medical clinic. These are part of a larger commission of 16 abstract paintings, designed and painted to co-ordinate with the new scheme.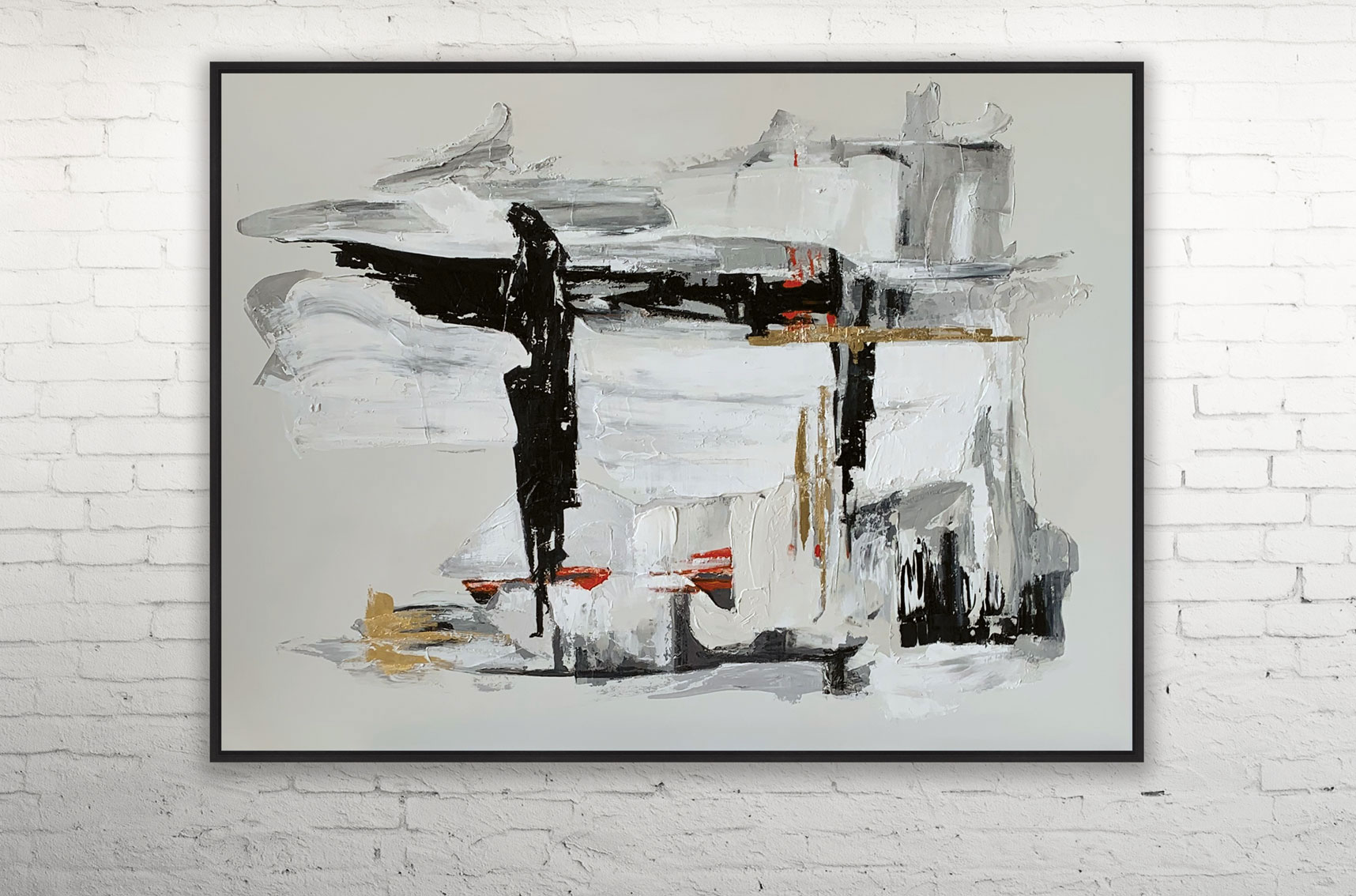 A photo in our studio of a large expressionistic painting for a private house in Surrey. Framed in a black shadow box frame, measuring W1500mm x H1200mm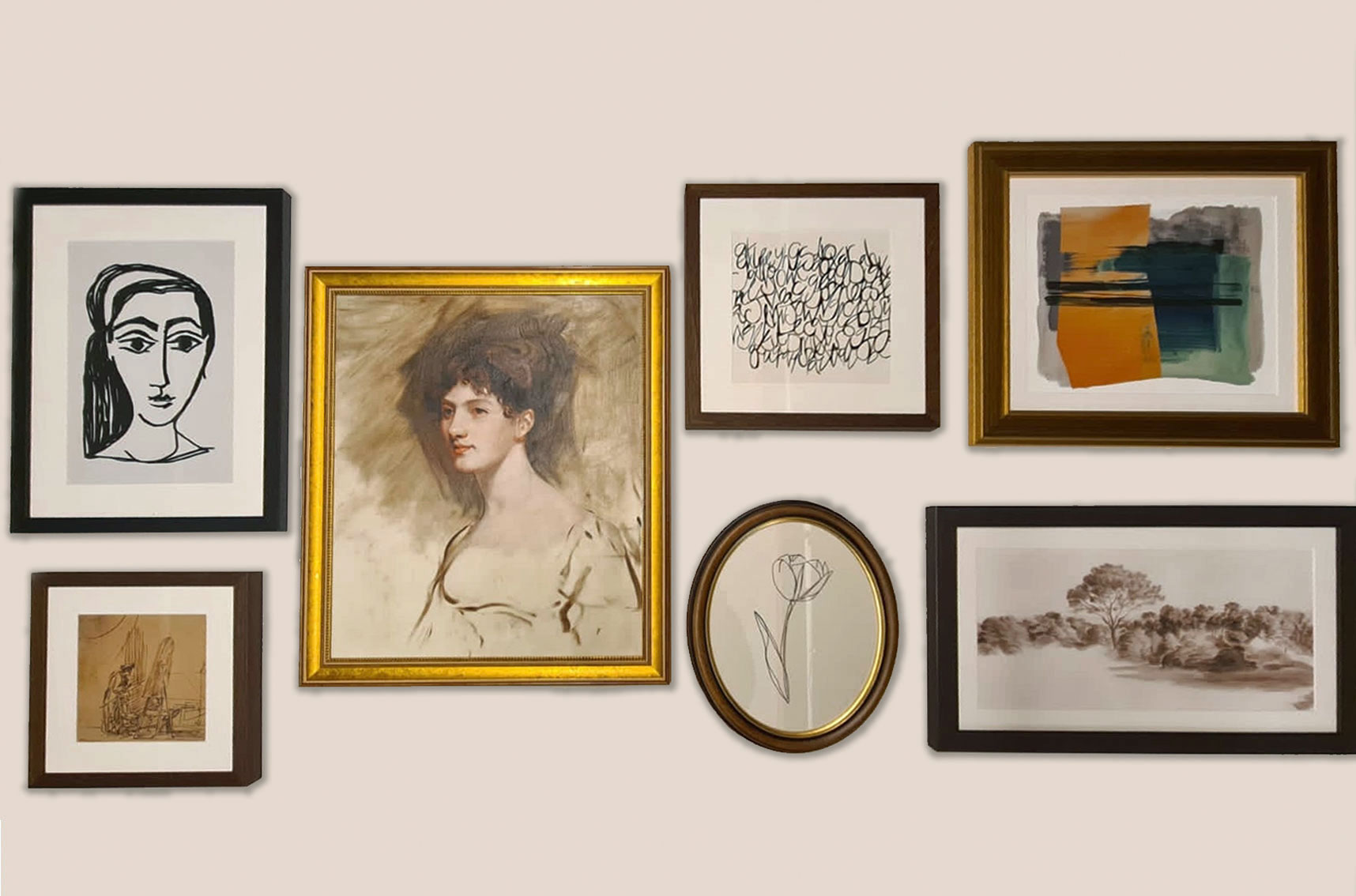 An eclectic collection of prints sourced and framed for a gallery wall in a marketing suite. Total number 22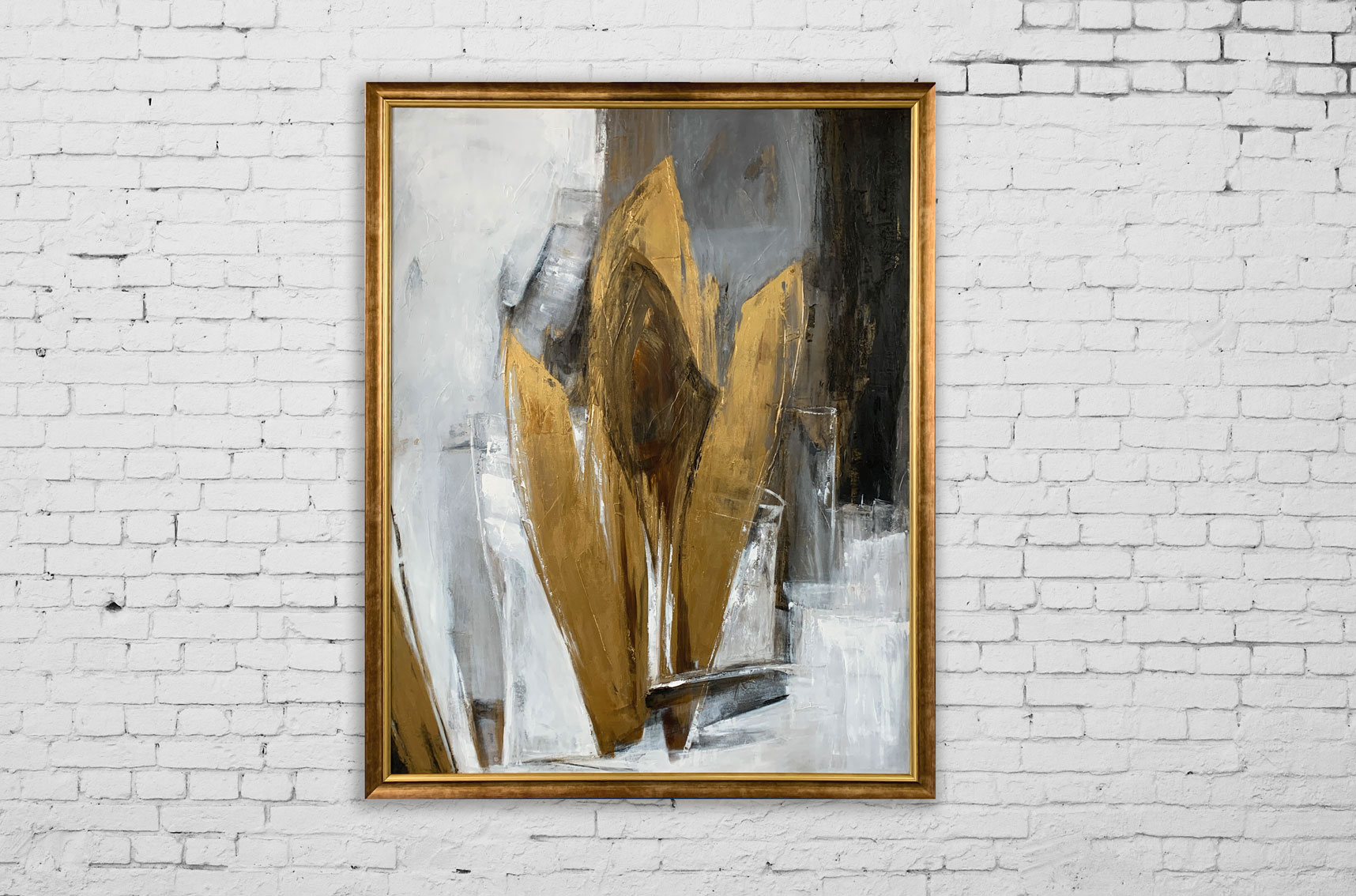 A large textural painting for a private house in London, using bronze and gold metallic paint. The framed painting measures W1200mm x H1500mm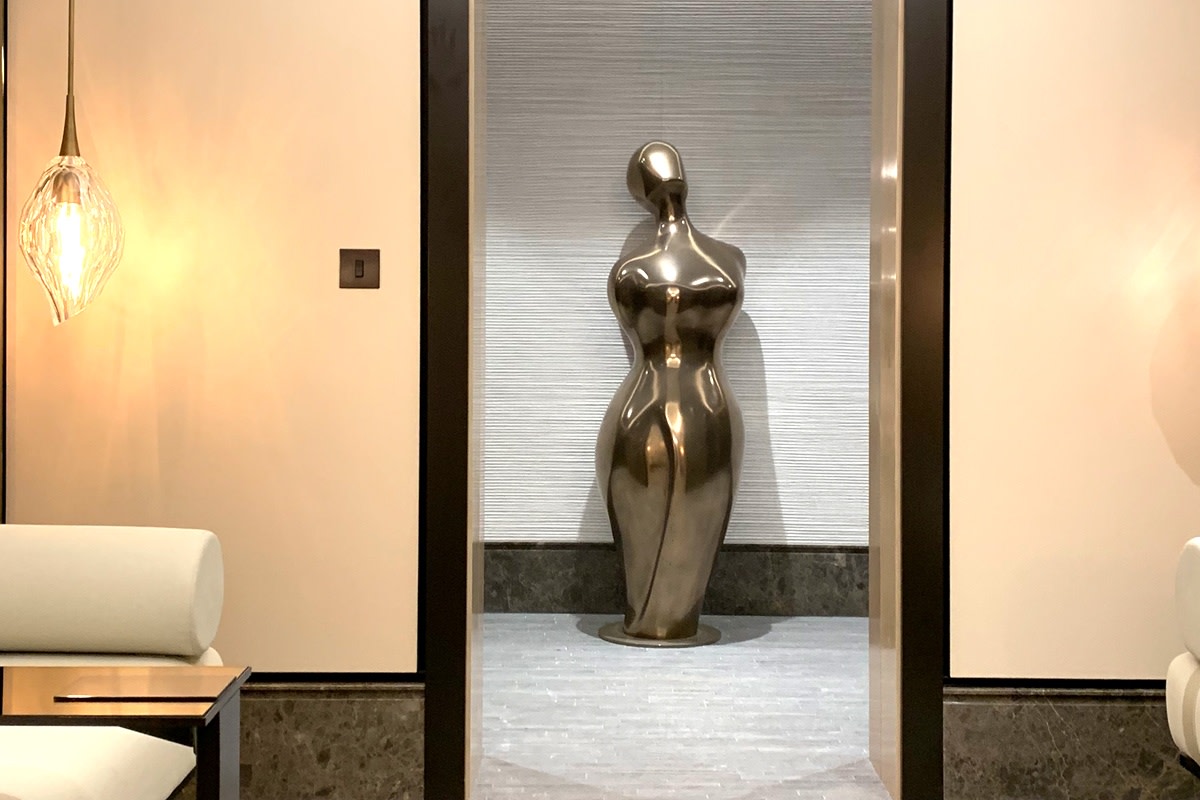 A semi-abstract figurative sculpture for the Resident's Health Club & Spa area of this exclusive apartment development in London.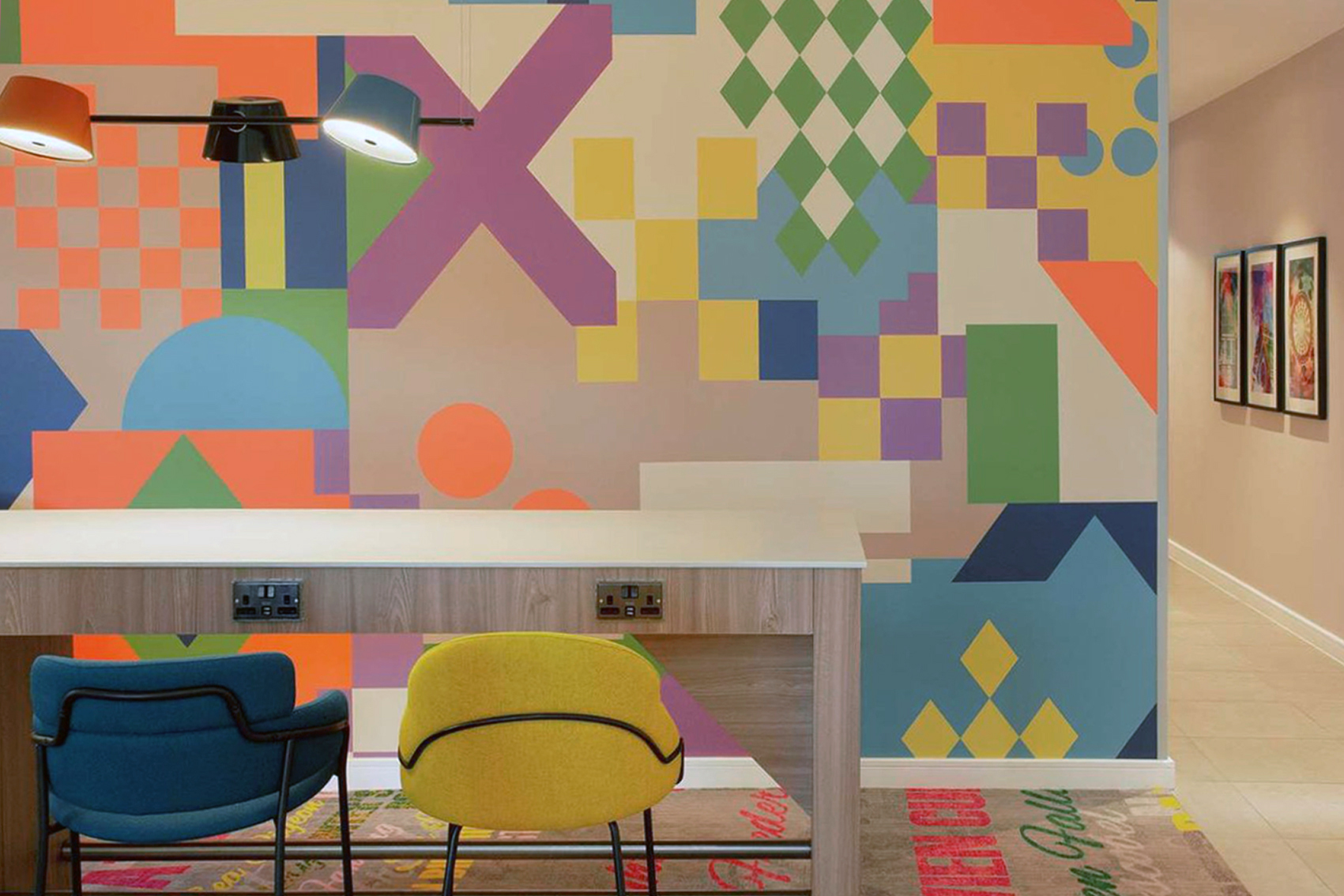 Large scale digital wall mural based on the designs and patterns of racing silks, created for the hotels meeting room. Printed on digi-mura wall covering, measuring 8700mm x 3000mm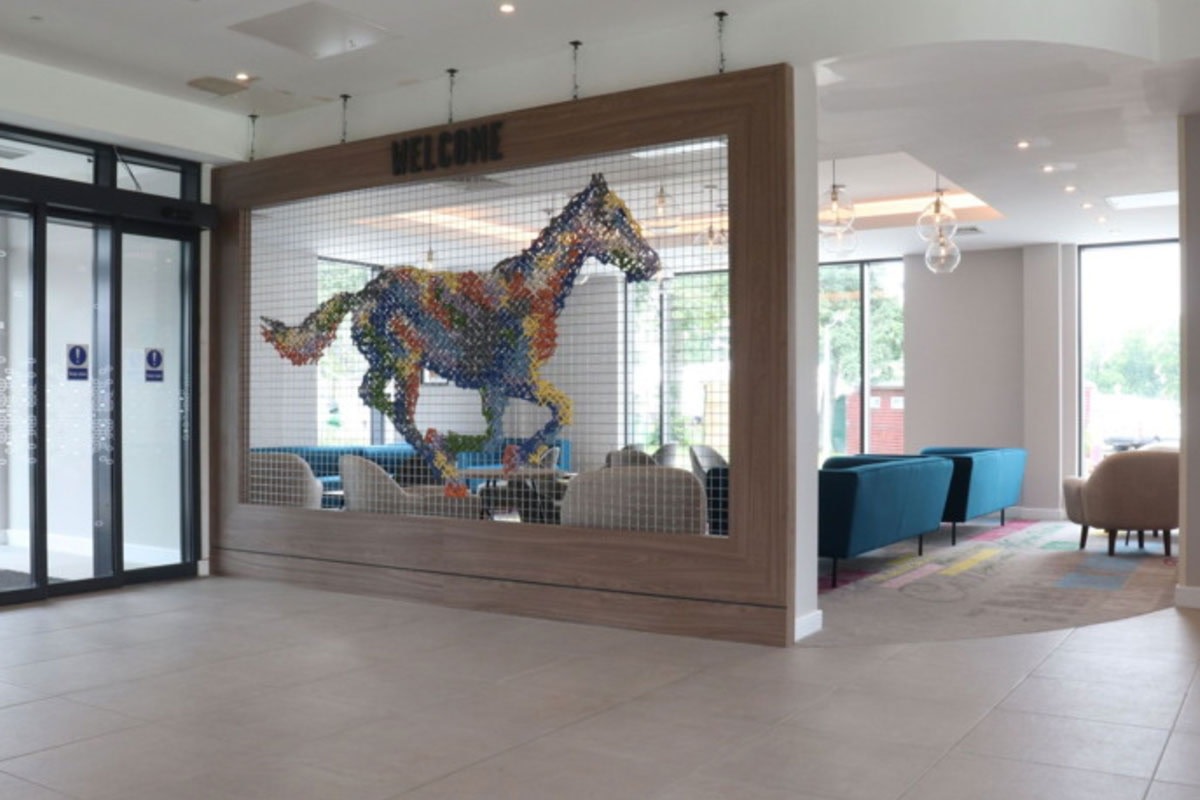 LARGE CROSS STITCH INSTALLATION FOR THE HOTEL RECEPTION, 4000MM X 2200MM. Large cross-stitch horse