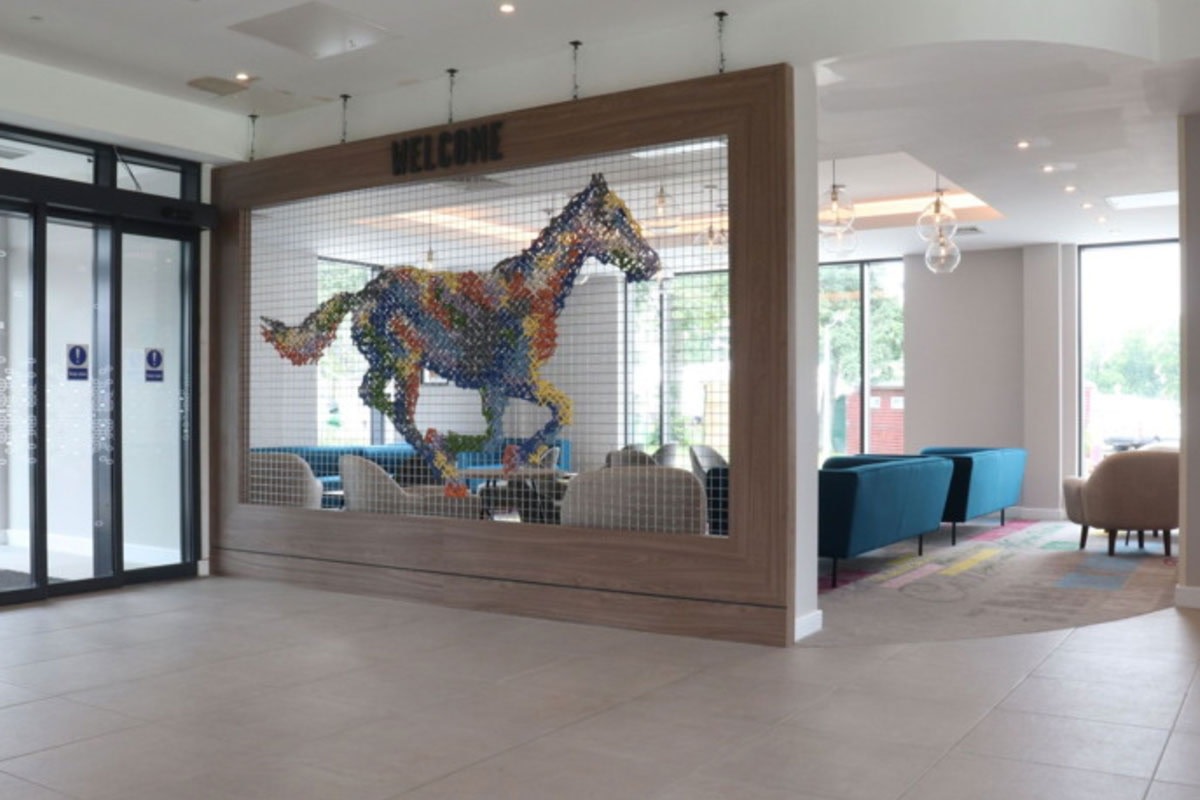 LARGE CROSS STITCH INSTALLATION FOR THE HOTEL RECEPTION, 4000MM X 2200MM. Large cross-stitch horse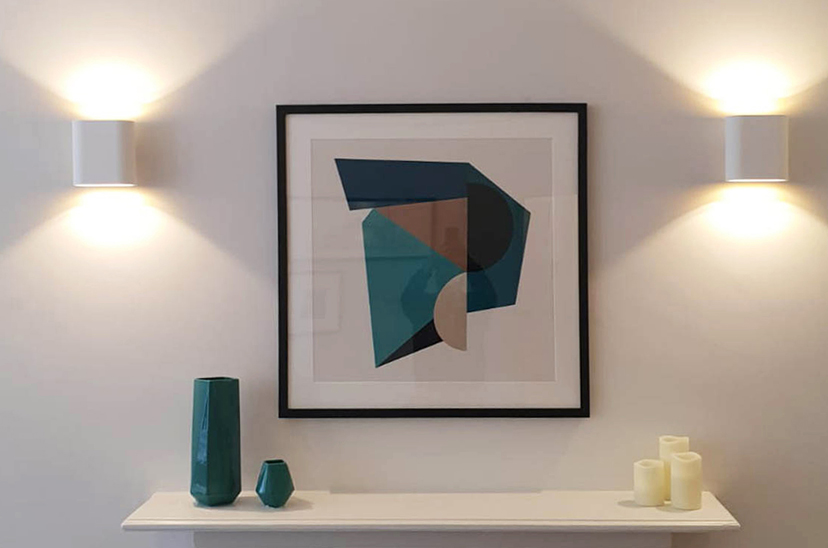 1 of a series of bespoke art prints created for apartments.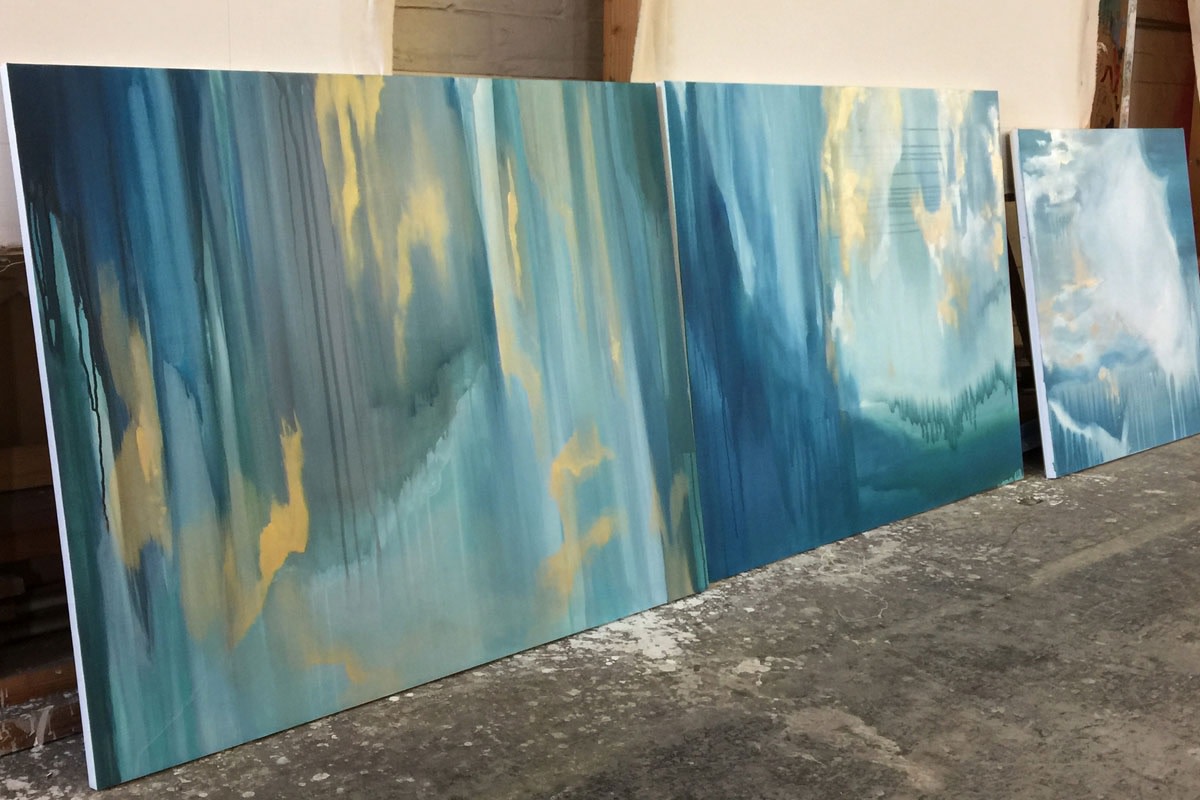 A series of abstract paintinghs and prints created for the public areas of the hotel.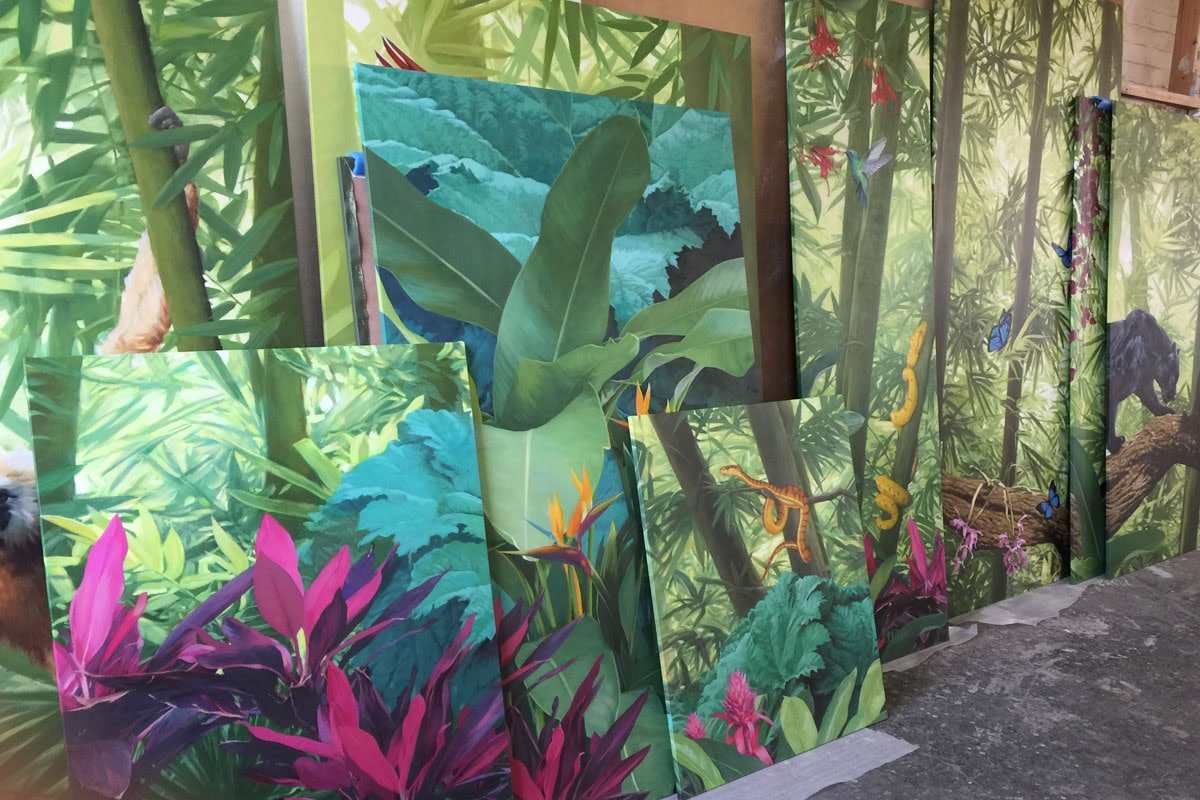 A series of 12 jungle themed paintings, they will be displayed as a gallery wall across 3 floors in a private villa.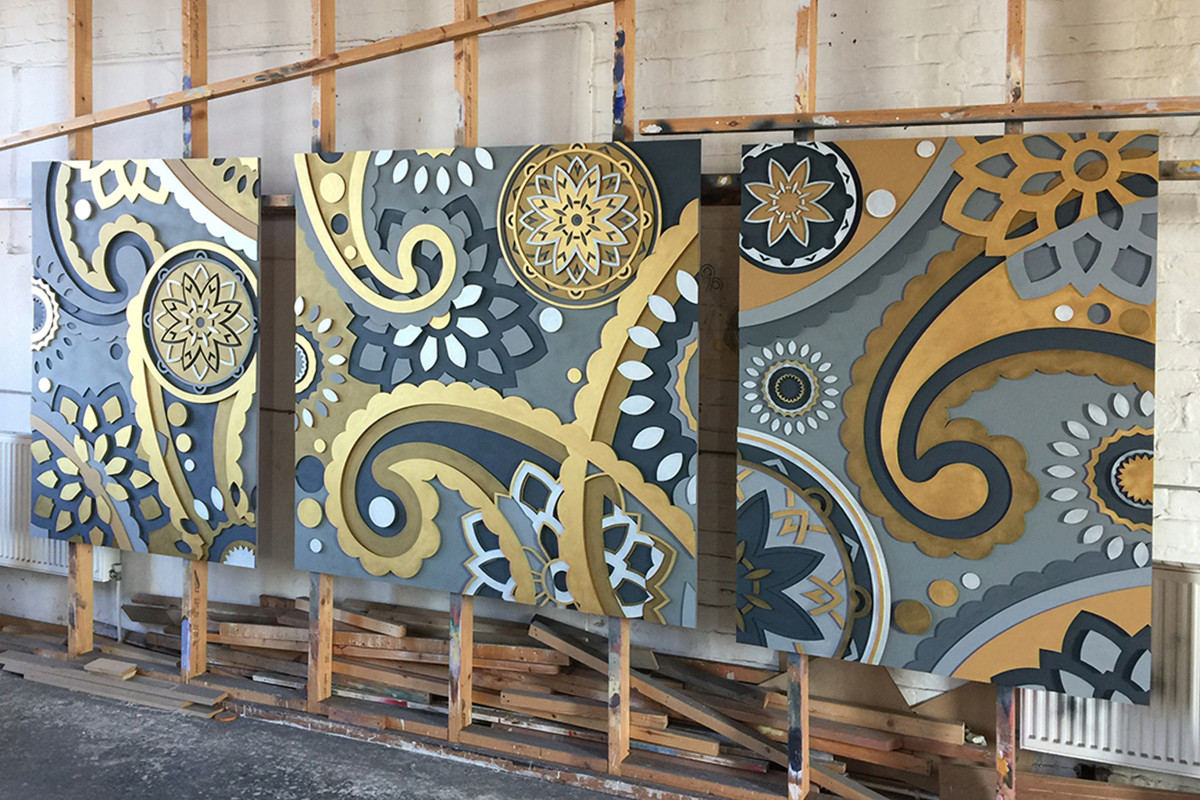 3 no. large scale relief artworks for a London casino, photographed in our studio. 2 @ 1100mm x 1600mm, 1 @ 1600mm sq.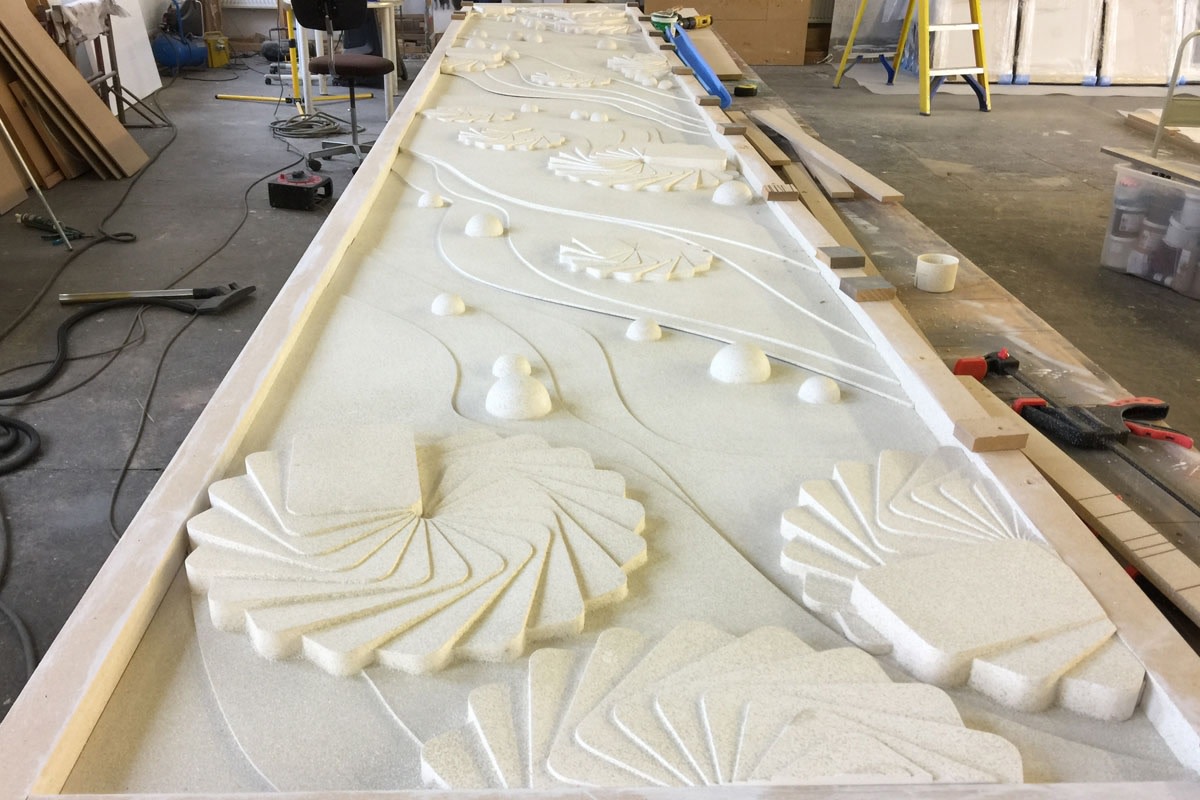 Large bas relief artwork under contruction in our studio. Measuring 5900mm W x 900mm H