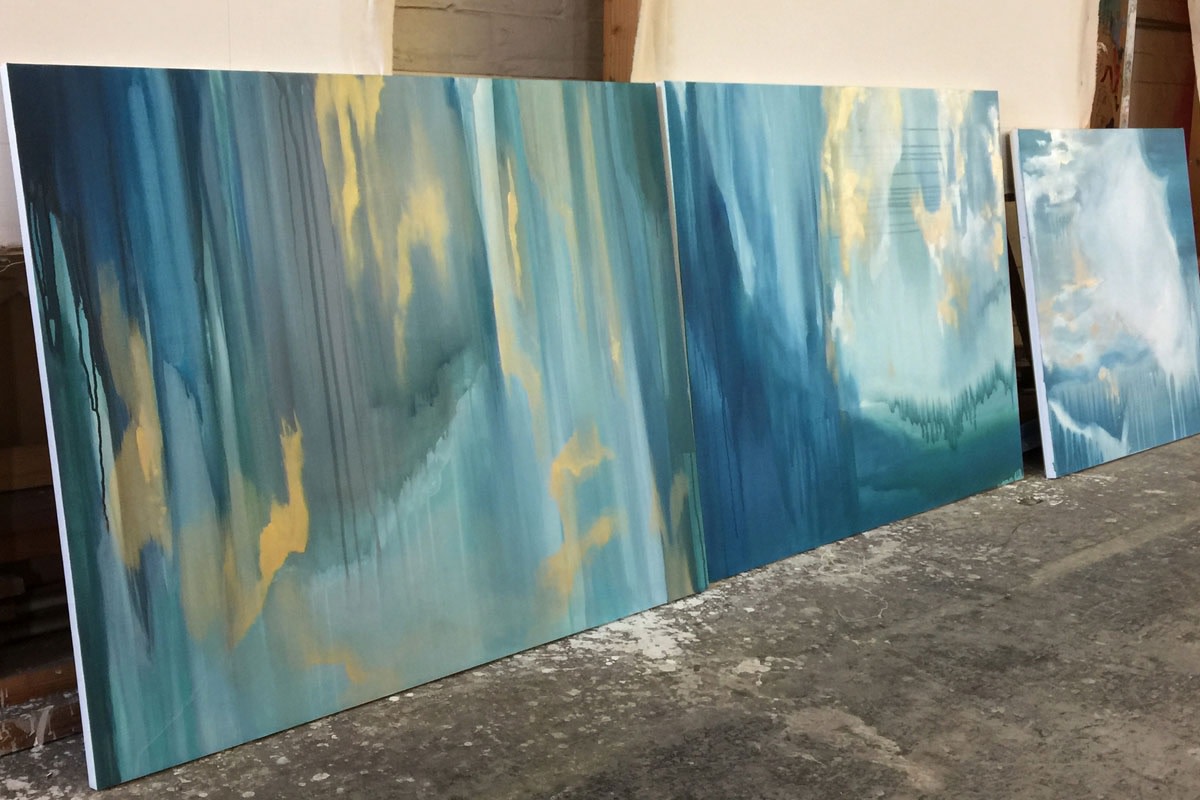 A series of abstract paintinghs and prints created for the public areas of the hotel.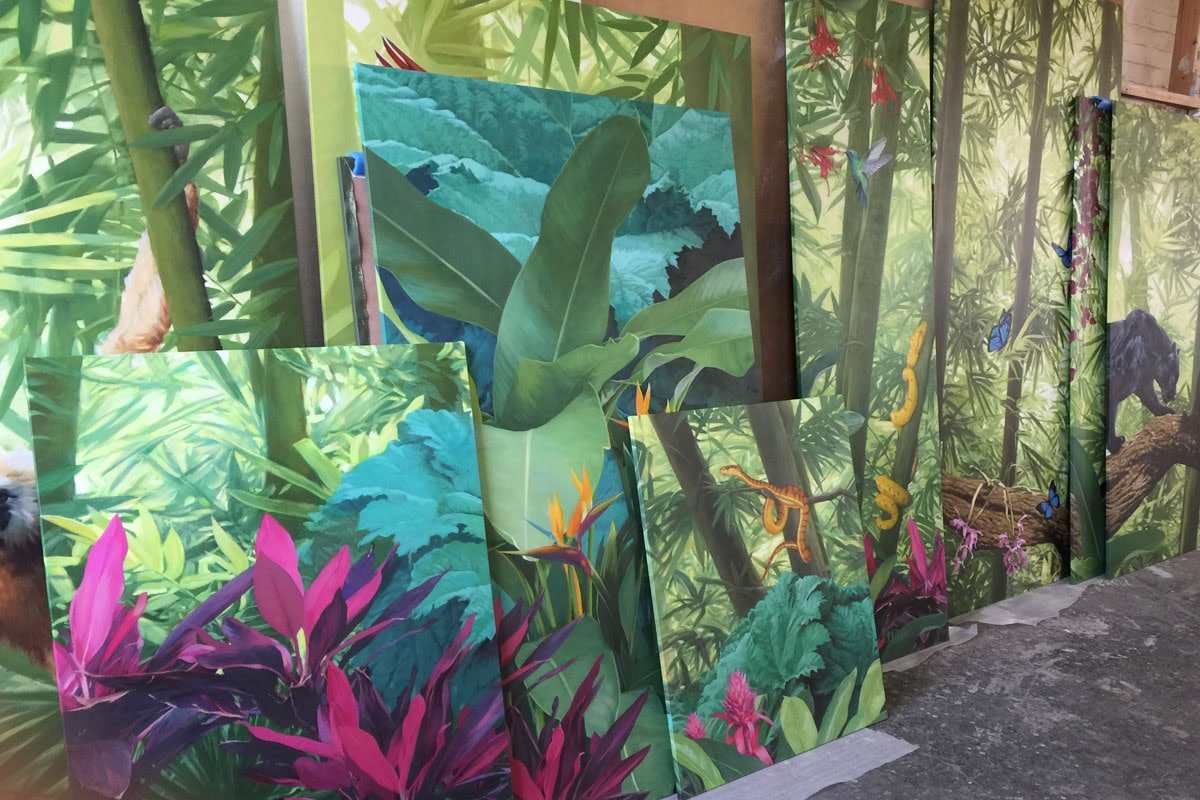 A series of 12 jungle themed paintings, they will be displayed as a gallery wall across 3 floors in a private villa.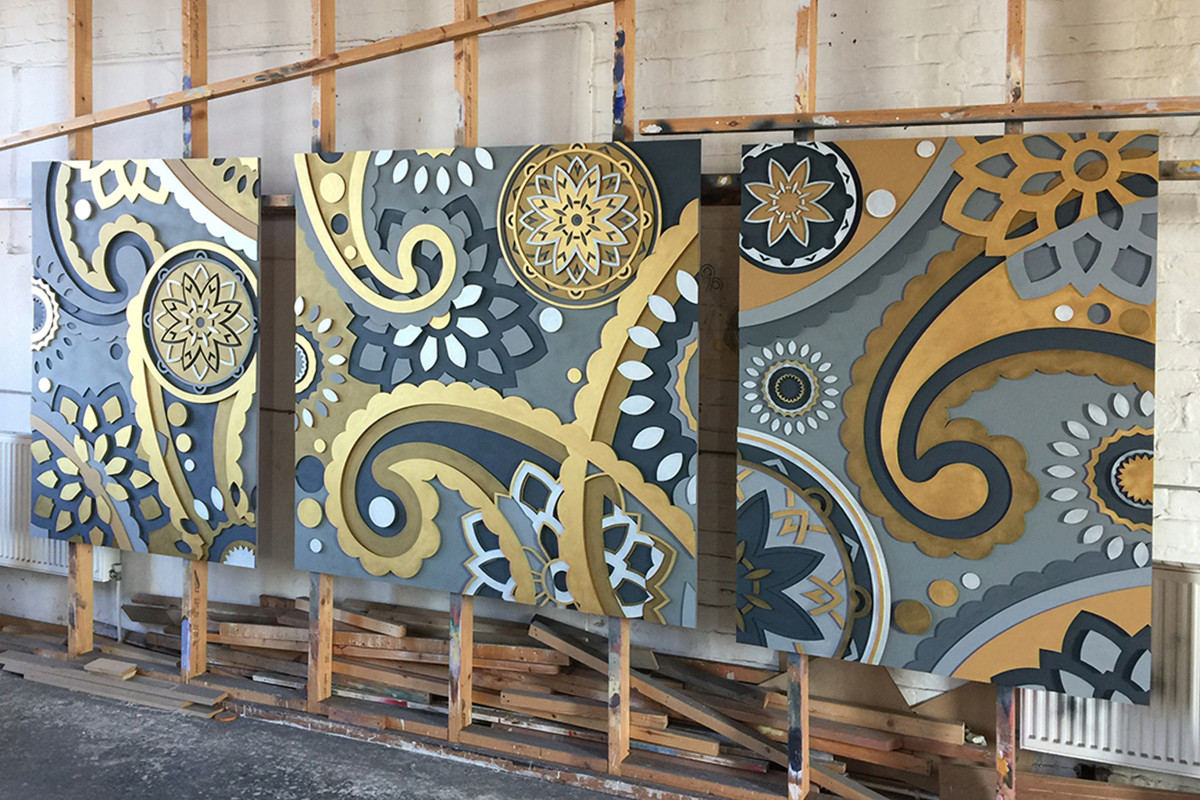 3 no. large scale relief artworks for a London casino, photographed in our studio. 2 @ 1100mm x 1600mm, 1 @ 1600mm sq.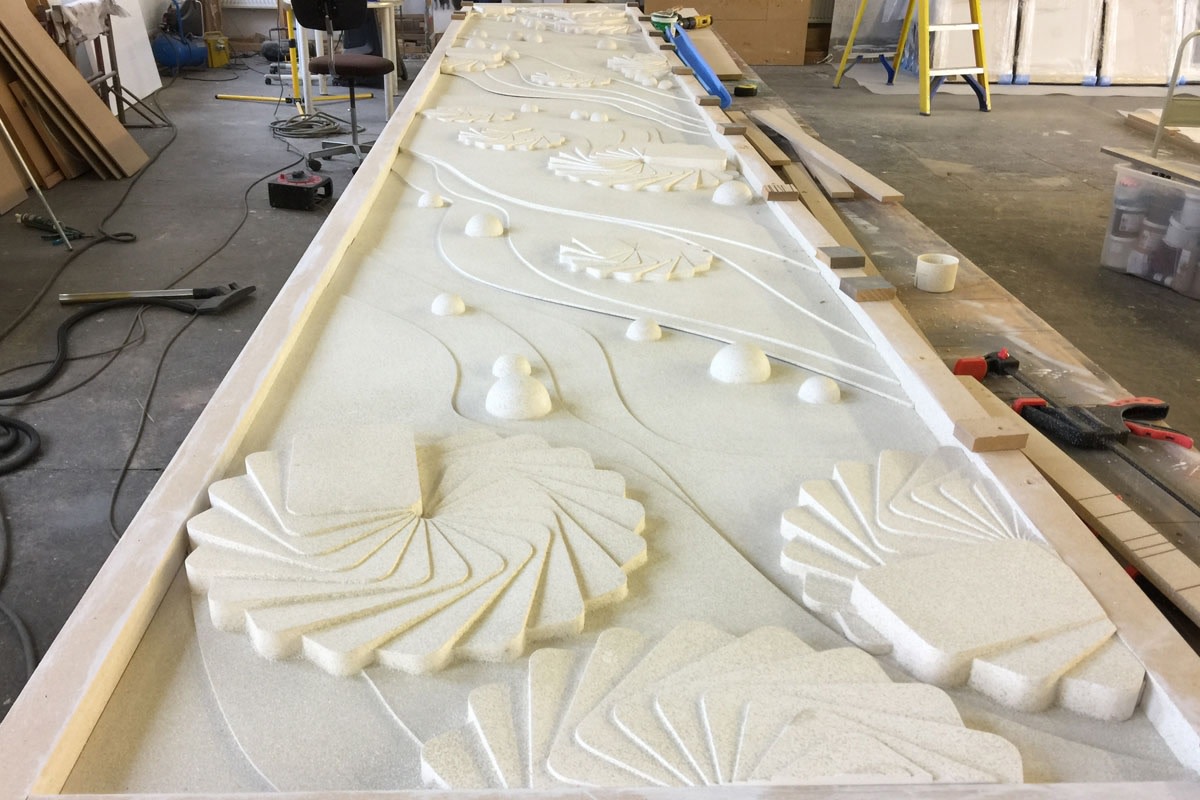 Large bas relief artwork under contruction in our studio. Measuring 5900mm W x 900mm H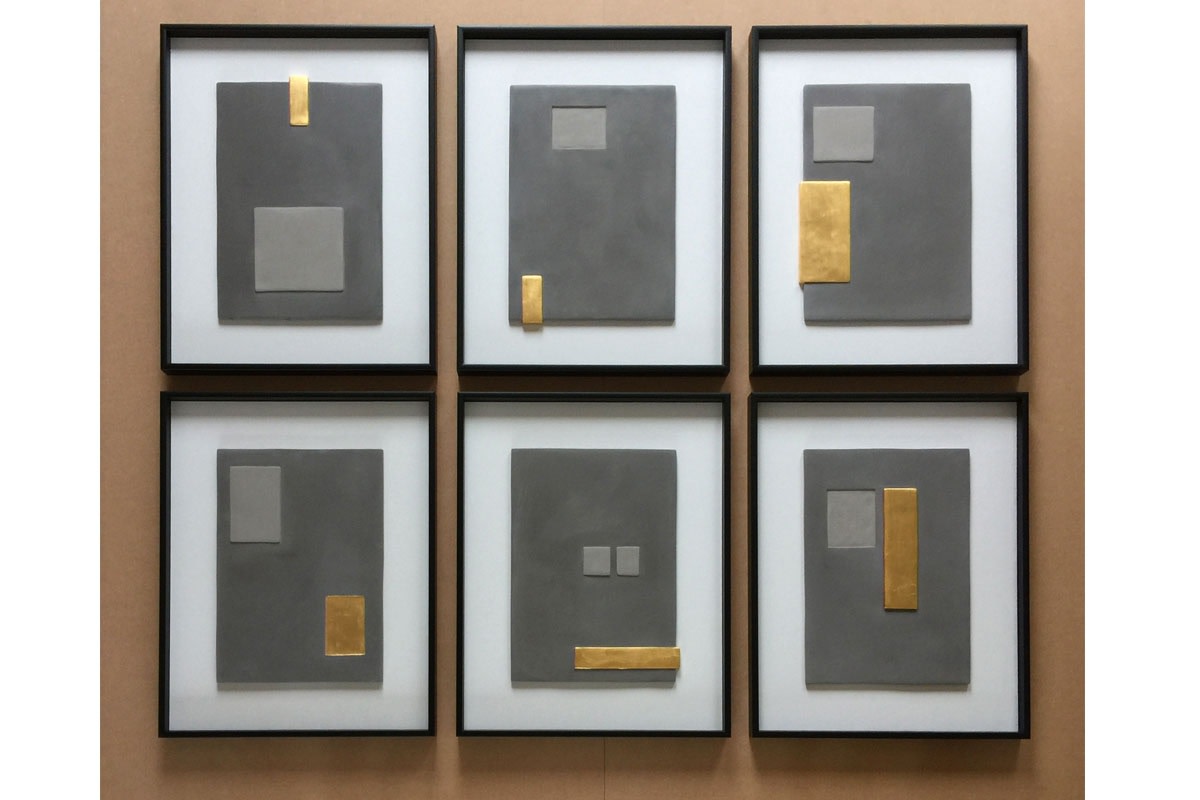 The panels were cast in coloured Jesmonite with gold leaf applied. Each measuring 620mm W x 800mm H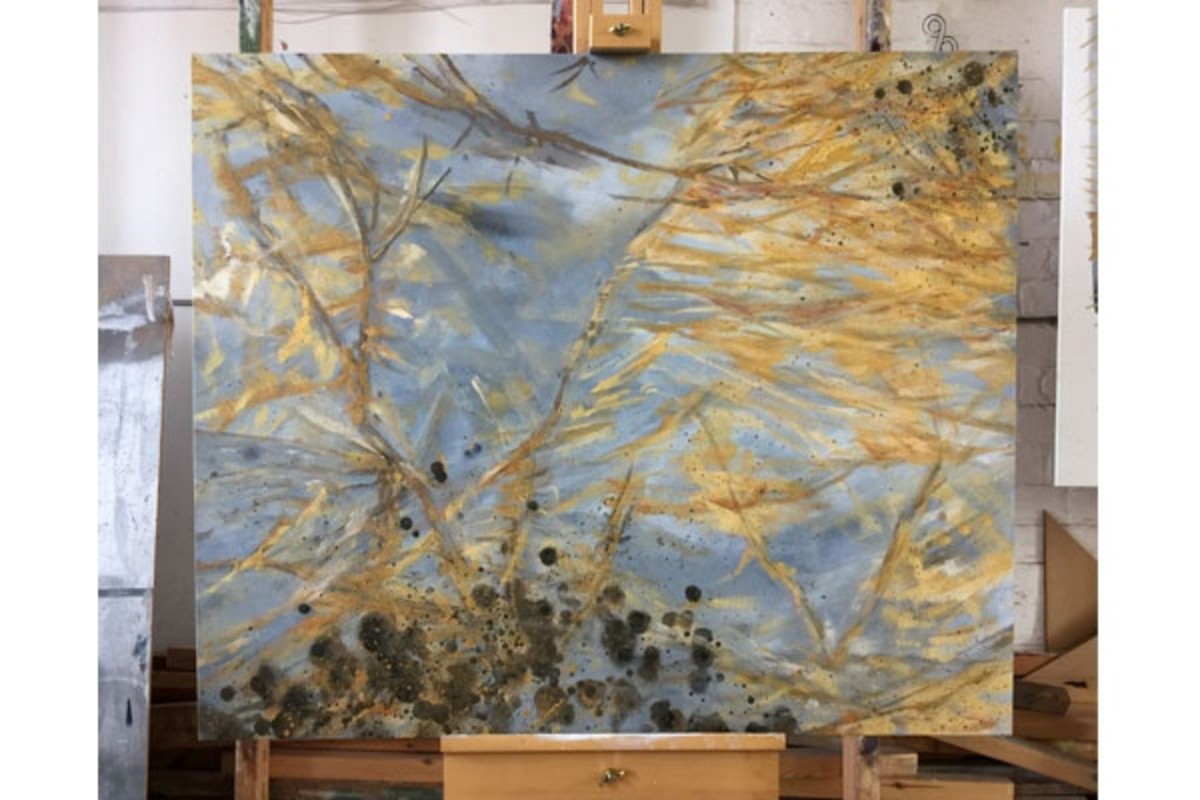 One of a collection of paintings we designed and created for this Genting casino.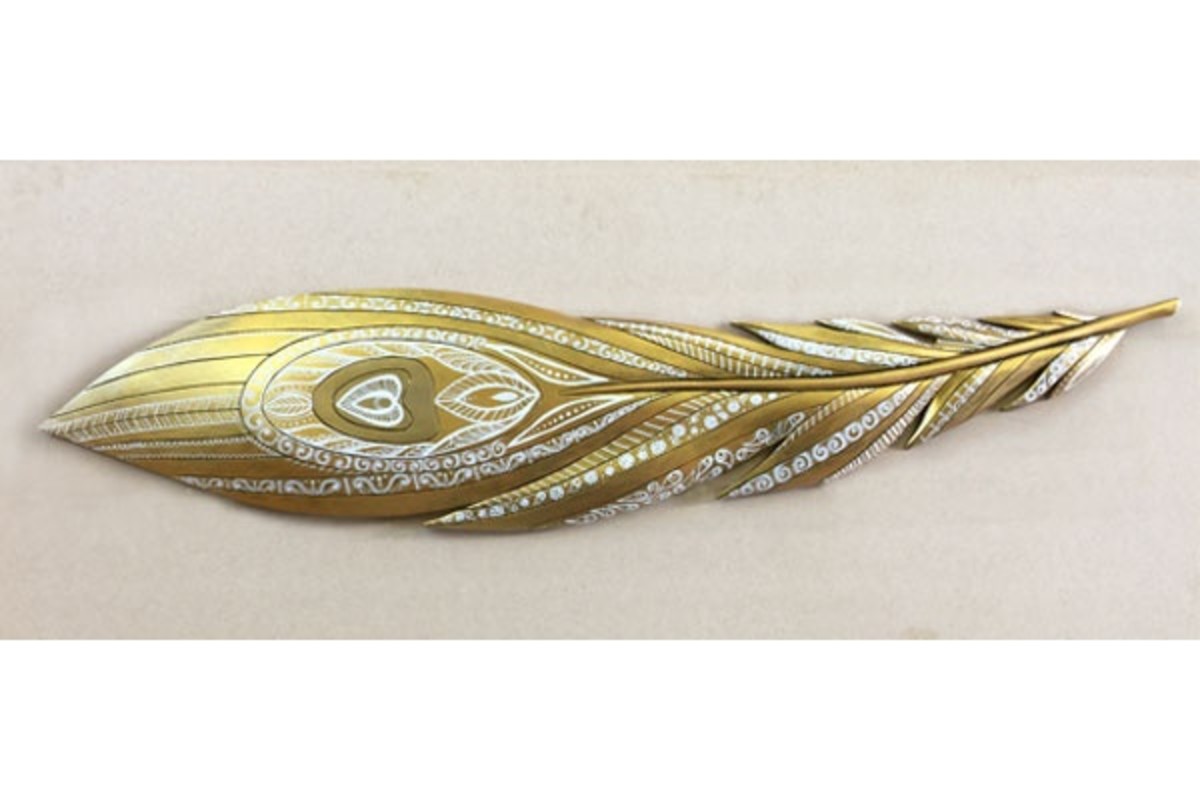 3D wall relief peacock feather, measuring 1300mm w x 300mm h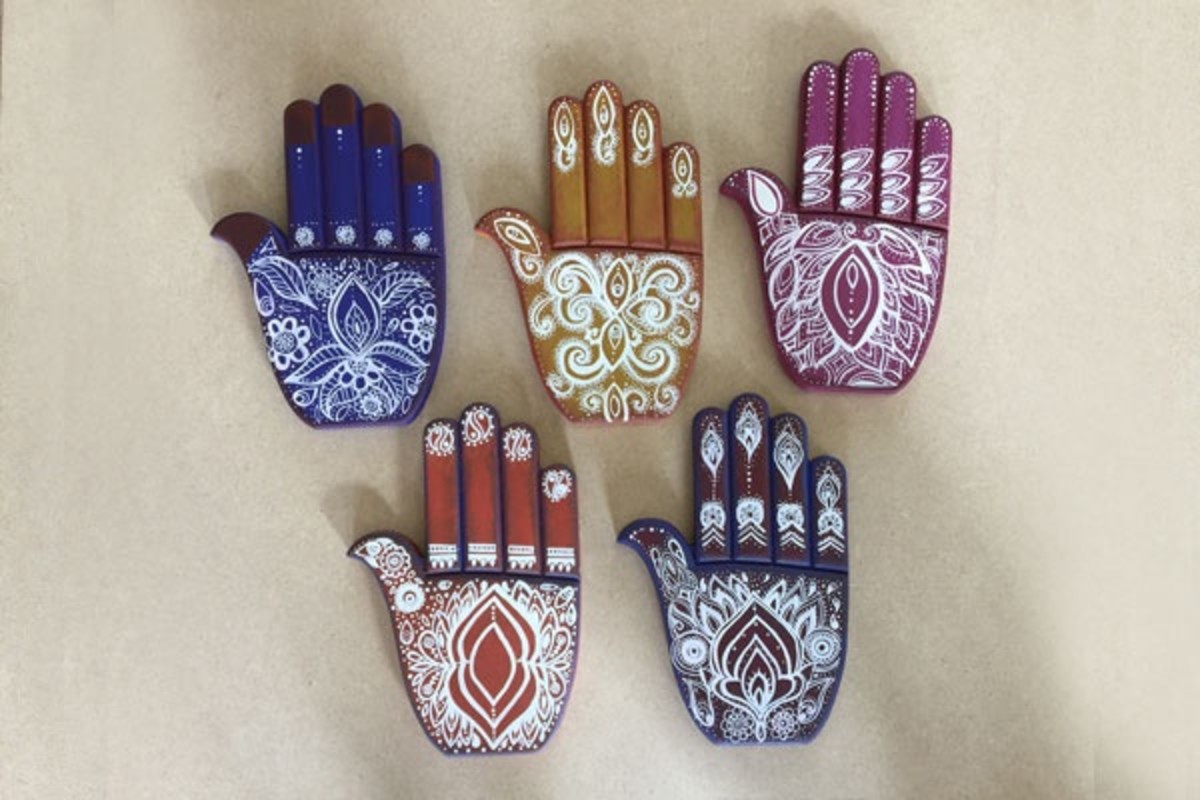 Mehndi inspired designs onto 3D hands for display in the Restaurant