With over 30 years of experience in art and design, Artistic Licence offers bespoke and customisable acrylic paintings for sale worldwide. We are a versatile art studio, with an in-house team of artists, designers and makers who enjoy creating acrylic paintings in a wide range of styles and sizes.  
No matter where your location is in Nottingham, we can help you commission a painting to adorn the walls of your cafe, restaurant, hotel, fine dining, luxury residential home, private show home, office or commercial space. Our acrylic paintings for sale breathe life into every space.
Bespoke Acrylic Paintings for Sale
We offer you the opportunity of commissioning or customising our bespoke acrylic paintings for sale, for your interior space in Nottingham. Purchasing art is a wonderful way to improve the quality of your daily life! We aim to make it easy:
Firstly, decide on your preferred style and subject matter. What aesthetic do you aspire to create? Do you have an idea in mind, and do you have a reference image to help communicate your vision? What is your preferred colour-way? We are happy to reference your furnishing, fittings and fabric swatches to ensure a harmonious result for your interior.
Consider size, scale and numbers- our acrylic paintings are custom sized and we can create them in series, collections, as gallery walls or as stand-alone pieces for your interior space in Nottingham.  Consider where your artwork will reside and if it will be seen in natural or artificial light. Size isn't everything, a small painting in a large frame looks dramatic and calls for attention!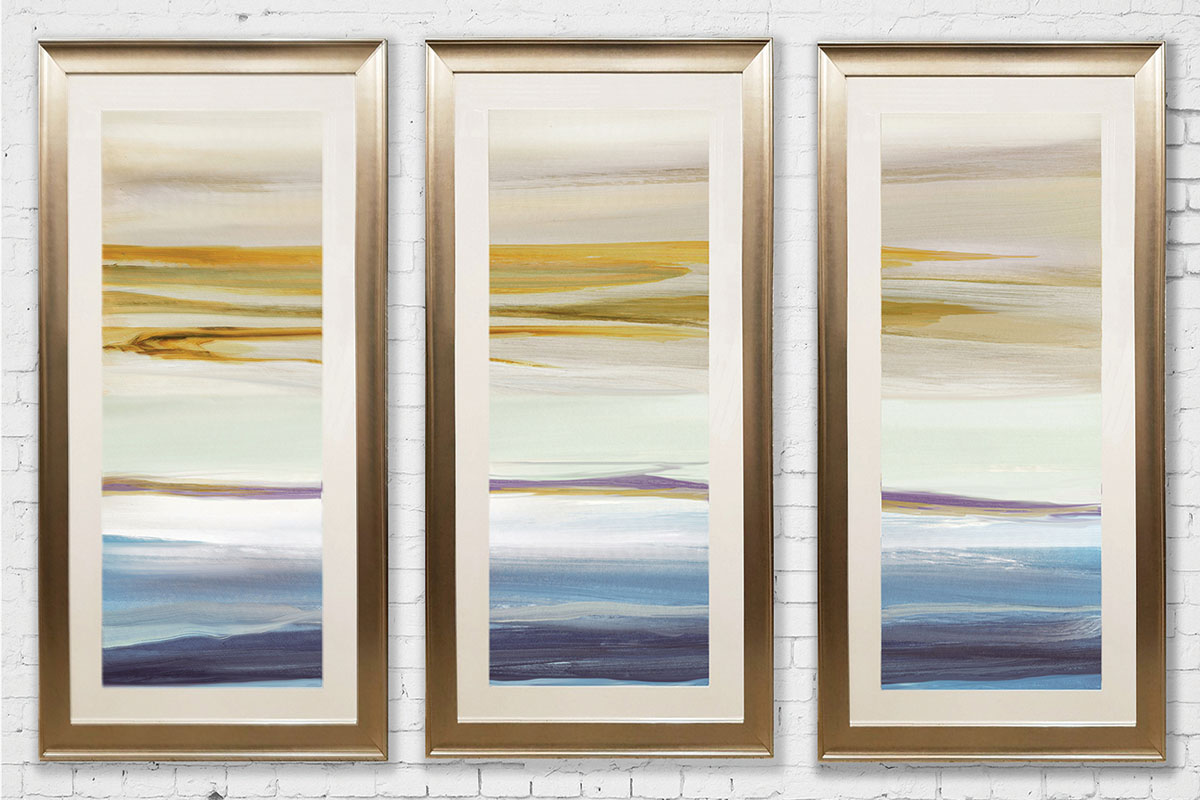 Unique Paintings to Accentuate your Space
If you are unsure about making a permanent change to a wall, consider leaning a large scale pictures against it, or maybe positioning art on an eclectic picture shelf instead.
Collaborating with us in this way ensures that your acrylic painting will create the desired impact and effect. No art is too big or too small for us, we can tailor the piece to suit the space, using the finest quality artist materials.
Acrylic paint is an incredibly versatile medium that enables us to create impasto, as well as water colour effects. We use the very best artist materials, finely ground pigment paints, mediums, gels and texture pastes.
Our high-quality acrylic paint offers excellent permanency and lightfastness. The colours contain no additives or matting agents, therefore, the gloss of each colour will reflect the characteristics of each pigment in its purest form.
Our acrylic paintings for sale, play a significant role in bringing your interior spaces to life, by adding vitality, telling a story and creating a focal point.
Commission Acrylic Paintings for your Interior Spaces
Our versatile and experienced art studio comprises designers, artists and makers. We have been designing and creating site specific artwork for interiors in Nottingham for many years.  We offer the opportunity to purchase bespoke commissions and customisable art from our AL Studio range of art prints, acrylic paintings, multimedia and 3D art.
Our skilled team are commissioned to paint in many different styles. Whether you are looking for acrylic paintings to buy in Nottingham that are modern, contemporary or traditional, abstract, landscape or portrait- we will translate your vision and create an exciting artwork in response.
Visit our online gallery to see our bespoke art projects and customisable acrylic paintings for sale in Nottingham. We have the expertise, experience and creativity to add soul to your space!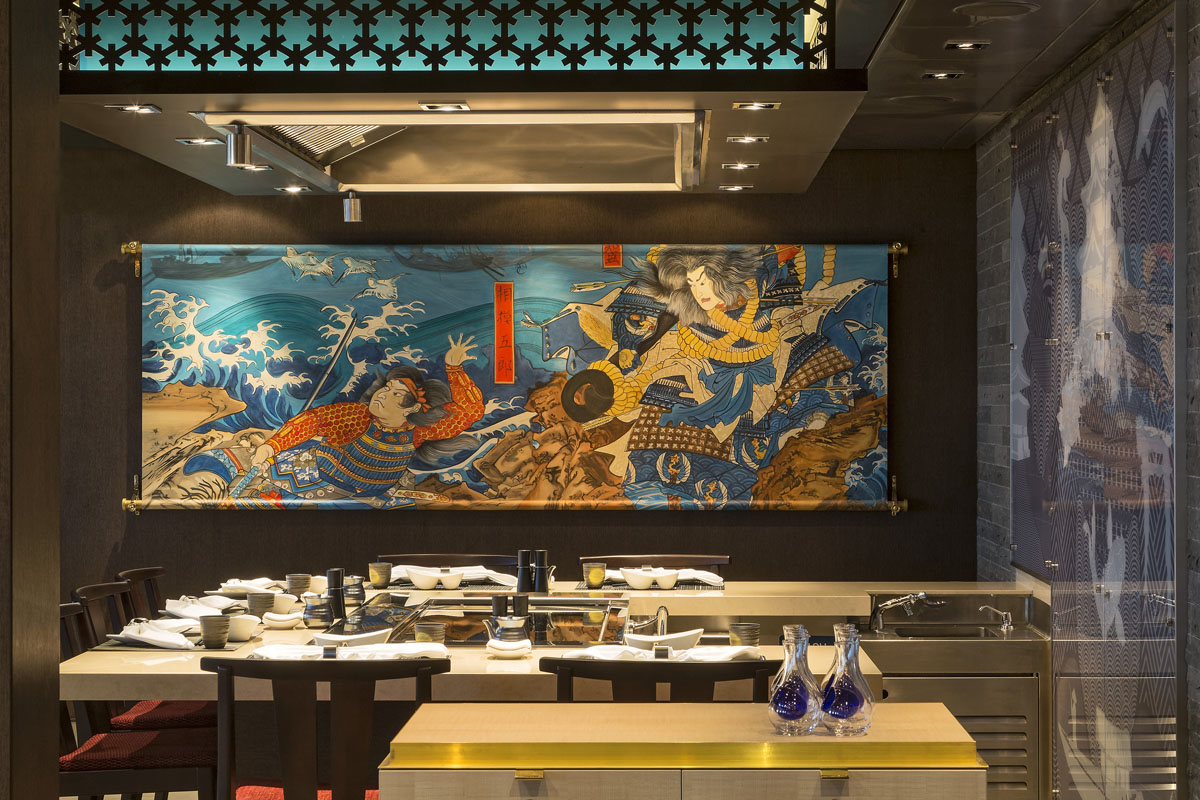 Buy Acrylic Paintings for Sale from Artistic Licence
The Artistic Licence art studio is a great location to find bespoke high-quality acrylic paintings for sale for purchasers in Nottingham. We offer you the opportunity to discuss numerous art possibilities, including our contemporary acrylic paintings, beautifully created, framed and delivered/ installed by our experienced team of fitters.
An easy and imaginative way to freshen up a neutral room is to inject colour with acrylic paintings and interesting frames. We can help you to create collections, framed and hung together as gallery walls; hanging artworks together is often more effective that positioning one on a wall where it may look lost.
Our acrylic paintings, when hung alongside interesting objects, will definitely create a feature wall and enliven a space. If you are in any doubt, let the fittings and fixtures of the room inspire your artwork choices for acrylic painting in vibrant or muted colours.
Acrylic Paintings for Sale Nottingham – Enquire today!
Artistic Licence is a versatile art studio that designs and creates bespoke and customisable artwork for interiors worldwide.
As one of the leading studios for site specific artwork in the UK, with clients worldwide, we are delighted to create acrylic paintings for sale in Nottingham. We specialise in working for the luxury residential, hospitality and leisure industry. 
So, whether you have a cafe, restaurant, hotel, fine dining, luxury residential home, private show home, office or commercial space, we have artwork to add personality and value to your space. Enquire today!